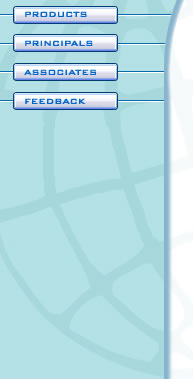 TELECOMMUNICATION DIVISION
Metel Telecoms Division is a multi service networks integrator focusing into communication & networking solution in the GCC region. Our portfolio includes turnkey project management, communication solutions on various technologies like Wireless, Microwave, Fiber Optics, Digital Microwave, GSM and GPRS.
Metel's Telecom Division offers a foray of services including:
Infrastructure support & telecom installation

Structured cabling and building management

Turnkey networking solutions for Voice, Data, Video and Internet for :

Local Area Network

Wide Area Network

Campus network

GSM and GPRS solutions

Optical Wireless networks – IR

Microwave Radio Network

Microwave Networks

Satellite Networks

Data networks for ISPs, Carrier companies,

Internet Security Solutions

Fire protection solutions /management
Metel's Telecom Division drives its inspirations from its founders who have proven track record and well established market recognition for quality service in their respected spheres.
Besides integration the Telecommunications Division specializes in various items of transmission equipment, CLIP telephones, head-sets, a host of structured cabling accessories like patch panels, cabinets, MDF, DDF, etc. To meet the country's needs for an efficient and up-to-date management of telecommunications for large and complex organizations, the prestigious agencies held by this division are :
| | |
| --- | --- |
| | 3COM CORPORATION – U.S.A. that provides network infrastructure solutions for the enterprise and small business markets; products that enable computing devices to access computer networks; and Internet Protocol (IP) - based access and infrastructure and services platforms for the telecommunications service provider market. |
| | CYBIOTRONICS in Hong Kong for their entire series of CLIP/ Feature Telephones with Speaker and Call Waiting facility, E-mail Screenphones. |
| | MARCONI COMMUNICATIONS for their full range of Ethernet Enterprise Solutions like Gigabit/Standalone Ethernet Switches, Gigabit Ethernet Switch Routers and Layer 2 Ethernet Switches, Application / Network Management Software, Transmission Equipment like SDH Systems, Digital Cross-Connect and Add Drop Multiplexer Equipment. |
| | ITT CANNON in the U.K. for their complete variety of RF Coaxial Connectors and manufacturer of other Electronic components, Automotive products and Fluid Handling Controls. |
| | SUTTLE in the U.S.A. and AUSTIN TAYLOR in U.K. for their entire multiplicity of consumer connection devices like Line Jack Units, Distribution Boxes, Patch Panels, Fibre Optic components and other Structured Cabling products. |
| | ELECTRONIC PACKAGING SYSTEM in U.K. for their whole range of Digital Distribution Frames and Mounting Blocks, 19" and ETSI Universal & Integrated Cabinets, Roadside & Trackside Enclosures, Modular Power Supply Units. |
| | PLANTRONICS in U.S.A. for their total diversity in headsets applicable to all types of Telephone Systems, Personal Computers and Mobile Phones. |
| | Sauter Electronic AG Building Management Systems and Security Systems.The major buyers are the concessionaries of the telephone services in the GCC countries. |